Summit Big Sky, Big Sky, USA
This Euro Western style hotel has the most perfect location making it a truly ski in, ski out property. The Resort at Squaw has gained an excellent reputation for its friendly service, ensuring your stay is comfortable and enjoyable with nothing seeming too much trouble.
The elegantly rustic style of the hotel uses natural elements of slate, wood and leather, and reflects its wild-west heritage. Enhanced with vibrant western decor the hotel offers a superb choice of well appointed and equipped hotel rooms, studios and condos which can easily suit any configuration. With slope side rooms providing spectacular views of the mountains, watching the sun rising on Lone Peak is a sight to behold.
The Peaks restaurant offers casual fine dining serving a variety of delicious dishes for you to feast on with an award winning wine list. Guests can also relax and enjoy some outstanding cocktails at the hotels Carabiner Lounge bar.
If you have not exhausted yourself on the slopes you may well wish to utilise the well equipped fitness room, or if that seems just a little excessive take time out and enjoy the swimming pool size hot tub.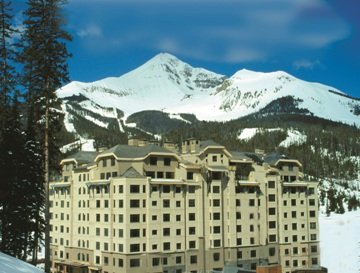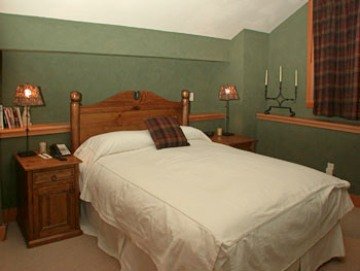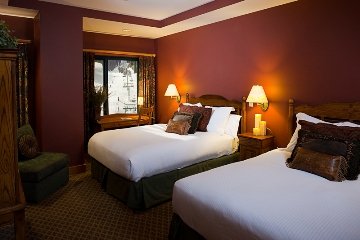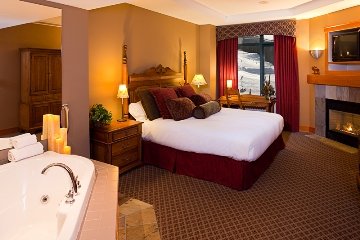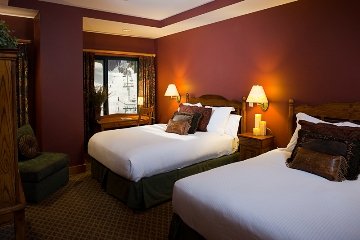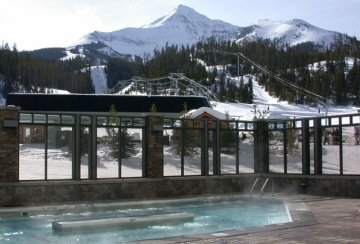 Facilities
Fitness Area
Hot Tub
Indoor Pool
Outdoor Pool
Ski In and Ski Out
Testimonial
"We had a wonderful time, the hotel was lovely and the attention to details was just perfect."
Sign up for our Newsletter
Enter your email address to receive Ski Bespoke News and Updates.