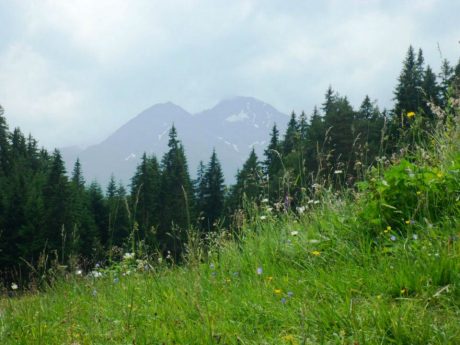 Ski holidays are the best way to get close to nature. The thrill of being up a mountain, the clean pure air, beautiful crisp snow and time to relax and enjoy life.
But skiing, travel and holidays while they are all exhilarating and fun you sometimes need that little extra boast to achieve perfection. While at Ski Bespoke we can arrange fabulous holidays, seamless travel, beautiful accommodation and a full concierge service, but what we can't arrange and control is your emotions. However we have come up with a perfect solution and we have teamed up with a fabulous local company called Caroline's Essences.
How it works
Caroline's Essences use the powerful energy of nature to create a range of unique organic Flower Essence creams to enhance, energise and heal you.
The creams help with the following: calming, cleansing, balancing, courage, grounding, hope, inner strength, joy, meditation, peace, self-esteem and upliftment.
The creams are applied to wrist pulse points twice daily and when required as a support throughout the day.
So whether you are a nervous traveller, overwhelmed by the school holidays, trying skiing for the first time or taking your first heli ski trip there is a perfect cream that can give you the extra strength you need. Whether that is calming, courage, inner strength, Caroline's Essences will be able to match you with the perfect product. Not to mention the additional skincare benefits from these luxurious creams and they can become part of your daily skincare routine.
The organic flower essence creams are made with wild, organic, and sustainable essential oils.
We will be featuring different creams in each of our newsletters so if you would like to hear the recommendations please sign up to our newsletter via our website.
About Caroline
Caroline is a member of BAFEP, the British Association of Flower Essence Producers. BAFEP is an international trade association responsible for all producers of Bach Flower Remedies and other types of Essences.
Diploma Phytobiophysics®
Reiki Master (Usui & Karuna)
Diploma Reflexology
What Caroline says about the creams –
Flower essences changed my life back in 2003, when they helped my son to start sleeping through the night regularly for the first time at the age of 7. I had said that whatever healed my son Charlie I would learn, so this is what I did and completed my diploma in 2005. While living and creating flower essences in Australia, I decided to make it my mission to increase awareness of flower essences and see my beautiful creams as the best way to reach a greater number of people. I wanted to create a product that stimulates the senses and was a joy to use, so I decided to put my essences into creams – with a rich organic vegan base – no nasty chemicals, and with the beautiful aromas of organic and wild essential oils. The creams are made with organic moisturising ingredients like shea butter, olive oil and flaxseed oil.
I hope they help you to.