Hotel Mont Blanc, Megeve, France
Located at the heart of this traditional alpine village, the Hotel Mont Blanc is a favourite amongst discerning skiers. The cable cars are situated next to the hotel ensuring an easy start to your day.
The hotel has been tastefully upgraded, using a harmonious combination of English, Austrian and Savoyard styles, whilst retaining its unique atmosphere and spirit.
The bedrooms are spacious and each have their own character, whilst  the suites offer the warm, homely feel that guests are so fond of during a stay and have terraces, with views over the mountains, or over the village square.
The breakfast lounge is light and spacious and opens out onto the patio and the tea-room, famous for its range of teas and eleven kinds of hot chocolate.  In the evening this area turns into a bar that offers a range of top champagne brands and mouth-watering combinations of caviar and foie gras.
The "Les Enfants Terribles" restaurant has been redecorated and is now organized around a theatrical staging: frescoes and quotations by Jean Cocteau, wall alcoves decorated with potteries from the Jean Marais workshops, coloured crystal wall lights.
The open kitchen is renowned for its pepper steaks and exquisite seafood. Half-board, guests of the Hôtel Mont-Blanc have access to all associated restaurants for dinner including  'Les Enfants Terrible' at Le Lodge Park and 'Le Saint-Nicolas' at Le Coin du Feu.
The Pure Altitude Spa offers a place to truly relax in. Enjoy being pampered using the wealth of treatments offered in the luxurious surroundings of elegant simplicity amongst the natural elements used to inspire serenity and tranquillity.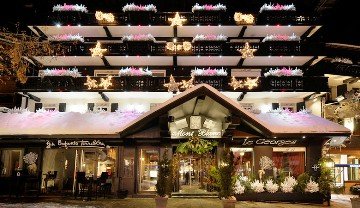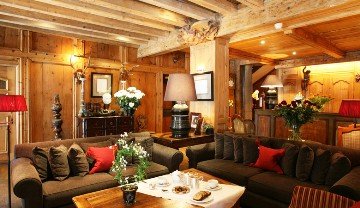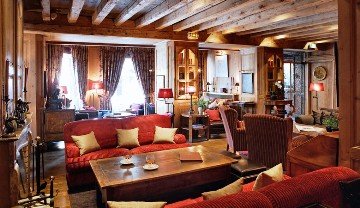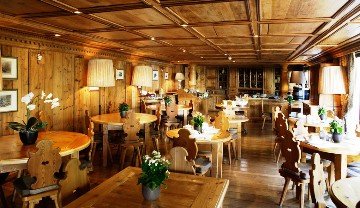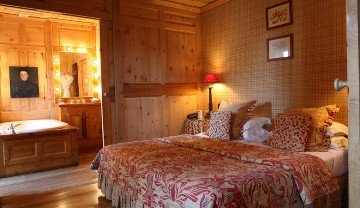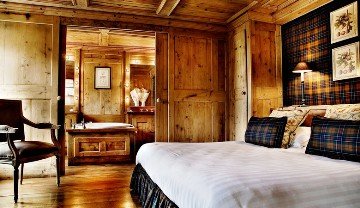 Facilities
Contemporary
Ski and Spa
Spa
Testimonial
Sign up for our Newsletter
Enter your email address to receive Ski Bespoke News and Updates.