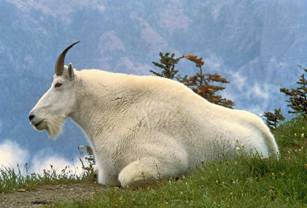 Canada not only offers world class skiing, it is also an incredible summer destination.
Whilst Canada is a popular choice for ski holidays, with many top resorts such as Whistler, Banff, Lake Louise to name just a few, it also has so much to offer during the summer months, it is a truly spectacular place to be. The options are endless and there is something for everyone, from festivals and heritage trips to its vibrant cities and urban chic. You can be wined and dined or take a spa & wellness option, or even a beautiful log cabin set in a spectacular landscape.
Not to mention the wildlife! You have many options from; observing Moose, bear viewing, whale and marine encounters to polar bears. It is a great opportunity to see these animals in their natural environment.
This country really does have something for everyone whether it's an exciting family holiday you are looking for, wildlife experiences, fishing trips, spa & wellness or a ranch holiday, you will not be disappointed.
Please see a sample itinerary below and please do not hesitate to contact us to discuss your holiday.
A Sublime Mountain Adventure
Day One – Alberta Touchdown
As you fly into Calgary you will catch a glimpse of the jagged peaks of the Rockies. You will transfer to pine-scented mountain air of Banff.
Day Two – Splash & Spa
Prepare yourself for an adrenalin rush with white water rafting rapids followed by pampering yourself with rejuvenating spa treatments.
Day Three – Hike in the Clouds
Take a helicopter ride to the remote Columbia Mountains of British Columbia. At your well-appointed mountain lodge, infinite adventures await.
Day Four – Spectacular Landscapes
Prepare to be astonished, an untamed wilderness will unfold under your hiking boots. Travel by helicopter to mountains so isolated some have not even been named.
Day Five – Choose your Adventure
Hike along scenic ridges where few other people have been privileged to walk. If you are feeling daring you can zip-line over a raging river or scale a rocky peak. At the end of the day immerse yourself in the rooftop hot tub and the sensational view.
Day Six – Two Canadian Landmarks
Revel in a helicopter ride back to Alberta and Lake Louise, a scenic gem nestled in one of Canada's most beloved parks. Either hike its shores or glide across it by canoe.
Day Seven – Onto the Glacier
With crampons on your hiking boots, cross a remnant of ancient history with a skilled guide. The Athabasca Glacier in the Columbia Icefields is an exquisitely beautiful expanse of deep crevasses and towering icefalls. After this challenging excursions linger over a gourmet dinner in your elegant Lake Louise Hotel.
Day Eight – The Adventure Concludes
It's time to return to Calgary for your flight home and while you leave the enthralling landscape behind, it will never leave you.
Remember, this is a just sample itinerary –  please call for a more detailed quote!