It is always a dilemma where to go for my own skiing holiday as we have such a wide choice to choose from and of course there is always the tendency to choose your old favourites (Lech being one of them).
This year myself and my husband ventured to Cervinia, Italy. Here the slopes link to Zermatt in Switzerland which offers more challenging skiing (you can purchase an international pass which covers both resorts or if you would like to venture over to Zermatt just for one day you can have an add on to your Cervinia pass for 32 Euros.
We were fortunate to experience the most fantastic snow conditions and snowed for most of our time there – a great place for late season skiing, as the resort remains open until the 5th May. So plenty of opportunities to have that last minute fix!
We stayed at the Hotel Hermitage a delightful Relais & Chateau property with a glorious view of the Matterhorn although known on the Italian side as Monte Cervino from our bedroom window.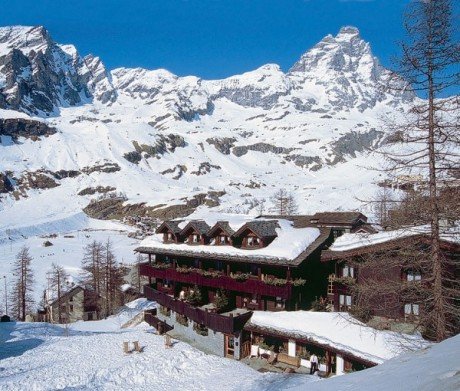 This superb hotel offers a relaxed atmosphere in very comfortable surroundings with a level of service that is second to none; nothing really is too much trouble. The food is divine and thank goodness we were skiing, otherwise it would have been a strict diet on our return – a little one probably wouldn't go amiss but Shhh don't tell anyone…..
Written by Lesley Benson, Director