St Moritz
St. Moritz is one of the world's most famous ski resorts. It is chic, elegant and exclusive. The town is a haven of designer shops, boutiques, cafés and fine dining restaurants and is a favourite winter playground for the world's rich and famous.
The resort is situated above the beautiful San Murezzan Lake in the Engadine valley and provides mesmerising views of the stunning peaks that form the Italian border.
St Moritz is renowned for its winter sporting events held on its frozen lake. It plays host to such events as the Cartier Polo World Cup on Snow, an annual high-goal tournament featuring many of the world's finest teams; the White Turf horse race and cricket on ice.
The shopping experience includes a unique concentration of the world's most prestigious names in fashion. In addition to its many boutiques, St. Moritz shoppers will also find gemstones, designer furniture, fine wine and a superb choice of delicatessens and shops selling local specialities such as the legendary Engadine nut-torte.
St Moritz Dorf is considered to be the oldest of Switzerland's winter resorts. The lakeside spa resort of St Moritz Bad is the gateway to the Corviglia cable car, cross country ski centre and ice stadium.
Its large expanse of flattering pistes offer great skiing for all levels. The Corviglia funicular provides beginners with easy runs right back into the town, whereas intermediate and advanced skiers can take full advantage of the regions wide variety of slopes that includes an eight-kilometre ski run down to St Moritz Bad. The resort is considered to be a paradise for all levels of snowboarder and its cross country possibilities are vast with miles of tracks to explore through the valleys and frozen lakes of Engadine.
The resort's ski area has beautiful panoramic views and a large selection of mountain restaurants, offering culinary treats such as fondue and alpine macaroni.
There are a host of non-ski activities available that include skydiving, horse-drawn sleigh rides, horse riding and ice skating.
The famous Cresta run, a three quarter of a mile ice run that winds its way from above the 'Leaning Tower' in St Moritz down a steep gully through ten testing corners, past the tiny hamlet of Cresta, to the village of Celerina also takes place throughout the high season.
Key Facts
Resort Height:  1770m
Top Lift :3305m
Ski Area: 350km
Total Lifts: 22
Black runs: 10%
Red runs: 70%
Blue runs:20%
Beginner:3*
Interm.: 4*
Expert: 4*
Charm: 2*
Families: 2*
Apres: 5*
Weekends: 2
Features
Select a Hotel

Nira Alpina
Click the image above or the more link below to find out more
More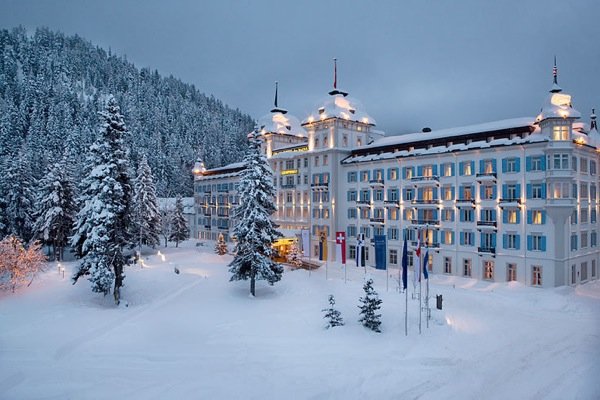 Kempinski
Click the image above or the more link below to find out more
More
Sign up for our Newsletter
Enter your email address to receive Ski Bespoke News and Updates.